COMMUNICATIONS
NEWS, EVENTS & RESOURCES
This page is here to create awareness about local events that Blackfoot women are planning. It is also a platform for the Blackfoot Women's Empowerment organization to provide updates and announcements to the many women who have supported our initiatives throughout the project. We provide a portal for the women in our communities to stay connected and inform each other of significant events within our community.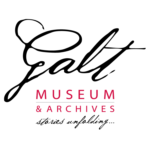 The Galt Museum & Archives will be hosting an exhibition called Breathe., co-created by Métis artists Nathalie Berton and Lisa Shepherd. The exhibition is a collection of traditionally crafted masks demonstrating resiliency through the 21st century pandemic. It explores the experiences of different artists as they navigated changing COVID-19 conditions. Each mask includes the maker's unique stories of fear, courage, sadness, hope and healing.
The Galt is organizing a small selection of works by local Niitsitapi artists with the overall theme of healing. We invite Expressions of Interest from Niitsitpi artists located in Canada, to submit beadwork or other traditionally crafted works of art that represent their experiences of the pandemic.
BKFT Designs & Red Women Talk presents Benefit COVID19 Fashion Show